WE HAVE FRESH VERMONT-RAISED MISTY KNOLLS TURKEYS!!!
PREORDER YOURS BY 8 PM ON MONDAY NOVEMBER 13
TURKEY PICKUP BEGINS ON TUESDAY NOVEMBER 21, ANYTIME AFTER 4 PM
PLEASE HAVE YOUR THANKSGIVING CATERING ORDERS IN BY, 8 PM ON FRIDAY NOVEMBER 17
PICKUP FOR CATERING ORDERS IS ON WEDNESDAY NOVEMBER 22, ANYTIME AFTER 8 AM
A new fresh food market includes two chefs, an in-house butcher, a staff with decades in the service industry, and a top-of-the-line smokehouse to go along with a world-class grocery selection and beer cave.
A wood-fired brick oven serves up organic baked sweet treats and bread along with gourmet hand-shaped wood-fired pizzas using locally sourced fresh ingredients.
MACH'S MARKET has always been a cornerstone for Pawlet village. Our core value has always been buying local agricultural products that support a true local economy. Thus building a sustainable future that will support local farmers, strengthen rural communities, and help keep Vermont's landscape a place we can continue to treasure.
OUR HISTORY:
In 1945, the Mach family purchased the former Franklin Hotel from Ruth Sheldon. John Mach, a visionary for his time, planned for the future of Pawlet with imagination and wisdom. He converted the 1804 original brick building into a general store for the community and made the bold decision to expand over the Flower Brook gorge.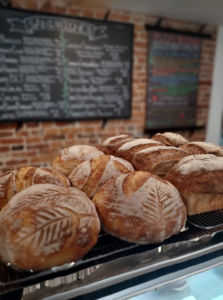 HOUSE-MADE SOURDOUGH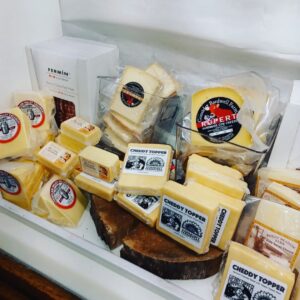 VERMONT CHEESE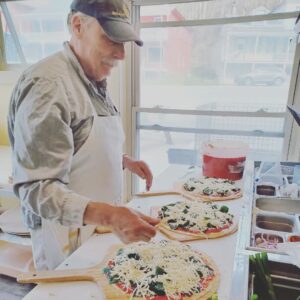 WOOD-FIRED PIZZA